An incredible WordPress Security Plugin, which turns your WordPress site into a secure, "bulletproof" Website and hides the fact that you are using WordPress.
Buy now !
One Click Setup
Just Activate and it starts working.
Hides WordPress
Completely hides the fact that you are using WordPress.
Spam Filter
No more spam messages in your inbox.
Add Captcha
To prevent bot attacks.
Changes Backend Links
Changes the links to back-end as well to prevent attacks.
Inbuild Support
No need to visit the support website login again and wait for response. Invisible WP has an inbuilt support panel that lets you raise tickets from plugin dashboard itself.
Invisible WP Screen Shots
Excellent support on all Themes, Easy Setup, Fast Response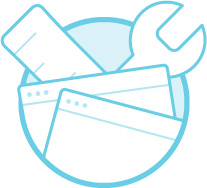 Don't need any Technical Skills
Invisible WP can be fine-tuned in its smallest details, however, to use the plugin you don't need any technical skills, you only have to activate the plugin. That`s all. If there is a need for any custom settings, the plugin will help you with several messages (e.g. if the cache directory cannot be opened).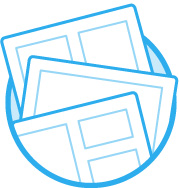 Compatible with Managed WordPress Hosting
Officially the WPEngine and Godaddy hostings are supported, however, the plugin should work with all hosting providers. If you notice any issues with any managed hostings, please contact us at support@invisiblewp. Please take it into account that these providers may use other cache solutions as well, and only WPEngine is handled automatically by Invisible WP.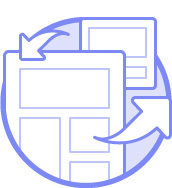 Deactivate Invisible WP module will everything return to Normal ?
Invisible WP does not rename your directories and files, it only masks them, so if you deactivate the module or the plugin, everything will return to its original state. Compatible with other Security Plugins
Invisible WP is compatible with most security plugins, however, conflicts may occur when both plugins rename the admin URL or two firewalls are activated at once. Because the Invisible WP plugin offers an integrated solution, there is no need (and it is not recommended) to be used with other firewalls or "hide WordPress'' plugins.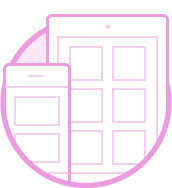 SEO affect
You won't have any SEO problems if you're not going to change the content URLs (post, tag, category, author, feed), but if you decide to change them, it's probably not going to hurt you, however, these will be removed from Google's index eventually. But if you have a broken link pointing to a 404 then yes, you are leaking PR. With a new WordPress site you will not have any problems when you change these URLs.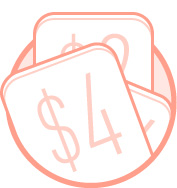 Value for Money
Finally, You got Value for Money & Peace of Mind that your WordPress Site is Safe.
Totally hide the fact that you are using WordPress
Nobody can figure it out that you are using WordPress.
Enable a well-configurable, secure firewall
You can set up a firewall which filters malicious requests
Run scheduled code scans
The Code Scanner module checks the basic setups which can be vulnerable, and checks all your files.
Email/Push Notifications
Get notified about all the available updates and news.
Comment Spam Blocker
No more shoe advertisements and unwanted commercials in your inbox.
Anti Brute Force
Stop losing control of your site.
"We are so confident in our Plugin that we are offering 30 day Money Back Guarantee if you are unhappy with our service"
That's a Bold Statement